Members
Professor Xiaodong Zhang

Professor Wenfei Fan

Huanfa Chen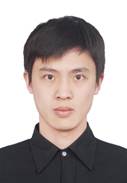 Huanfa Chen studied at Peking University from 2007 to 2014 (2007-2011, BSc, Chemistry; 2011-2014, Msc, Cartography and Geographical Information Systems). Since 2014, he has been reading Geographical Information Science at University College London as a Ph.D. student. His research direction is the prediction of crime hotspots in the urban area and the design of crime prevention strategies. He has strong interest for badminton, and has been awarded the runner-up in the Peking University Cup Badminton Game. Now he is a member of the UCL badminton team and participating in the badminton game of British University & College Sport. He has been the Secretary General of PKUAA-UK since September of 2016.
Liucheng Guo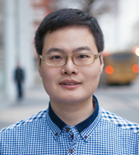 Liucheng Guo, fully funded PhD in Imperial College, has published several papers and won HiPEAC paper award. He is the first Chinese to be the President of Imperial College Gradrate Students Union. He is currently Chief Research Fellow of a team in Imperial Innovation and InnovationRCA as well as the Organizer of Imperial Chinese Innovation and Creativity Project. His team has won 2015 UK High level Entrepreneurship Challenge Champion, and 2016 OTEC World Best Tech application.
Bing Han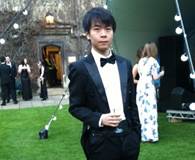 Bing Han, who graduated from Guanghua School of Management in Peking University in 2012, is now working in HSBC Global Asset Management in London Headquarter. Bing had double Master's Degree from EDHEC Business School and used to work in UBS Global Asset Management London. He is now a member of council in PKU UK alumni association and mainly responsible for the networking and resources sharing across alumni that are working in various industries, to promote the connection and impact of PKU UK alumni network. Bing is also helping organising job hunting events to help alumni at school find a matching position in UK.
Yiou Wang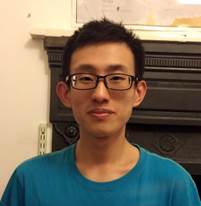 Yiou Wang is currently on a doctorate programme in Dr. Junwang Tang's Solar Energy & Advanced Materials Group at the Department of Chemical Engineering in UCL after receiving his BSc from Peking University, China in 2014.
Personal page: https://www.ucl.ac.uk/chemeng/people/phd-students/yiou-wang
Li Lin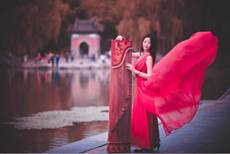 Having obtained her BA in Law at School of International Studies, Peking University, LIN Li successively studies in Department of Geography and Department of War Studies as a postgraduate student. Both nationwide and internationally, Lin Li has won gold awards in 8 Chinese Zheng competitions. She did performance demonstration in the CCTV television program " The Music Tells: ZHOU Wang teaches Zheng." She was Principal and solo performer of the Peking University Chinese Orchestra. Her solo concert Yue Kuang (乐狂) at Peking University Hall in 2014 drew the attention of media and music critics. In recent years, LIN Li has been invited to perform at many places in and outside China, for example, the China's Ministry of Education, Confucius Institutes in the United States, Paris City Hall, La Madeleine, British Chinese New Year Gala, University of Oxford, University of Cambridge, the British Museum and many other organizations worldwide. In 2008, her first poetry collection the Lock of Soul was published by Writer's Publishing House.
Yiqi Zhao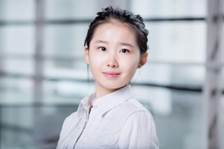 Peking University B.A Hindi,2011-2015
University of Cambridge, Modern South Asian Studies, 2015-2016
Imperial College London, MSc Innovation Entrepreneurship and Management ,2016-2017
"We can easily forgive a child who is afraid of the dark; the real tragedy of life is when men are afraid of the light".
---Plato
Jingyao Yang      

Jingyao have been active in various arts and cultural activities, not only in the area of organising and hosting events, but also performing piano both domestically and abroad. She was recommended to College of Foreign Languages of Peking University, and received double degrees in Korean Language & Culture and International Relations, after which she went to University of Cambridge to study East Asian Studies. After years of humanities and language trainings, she has a deep understanding of different cultures, with a good command of Mandarin, Cantonese, English and Korean. Earlier this year, Jingyao started to pursue her career path in international marketing, and now she takes up the challenge of studying marketing strategy in order to become a marketing professional who can help promote the business development of multi-national corporation.
Meili Li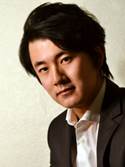 London based opera singer Meili Li is the only Chinese countertenor who has an international career. After finishing a BA in film from Peking University, he then received an MA and DipRAM award in Vocal Studies from Royal Academy of Music, being one of the few students in the history of the Academy to receive full marks. He also received Artist Diploma from opera course of Guildhall School. Meili has performed over 30 roles in prestigious opera houses such as Royal Opera, Welsh National Opera, Birmingham Opera etc. He has given recitals in many countries. He has been invited to appear in programmes of BBC classical channel, Hunan TV, Jiangsu TV, Beijing TV. And his interviews are on Southern Weekly, People magazine, New York Times. He is listed as famous alumni in Prospectus of Peking University in 2016.