January 27, 2017 was the Chinese New Year's Eve, when Chinese people all over the world stayed together with their whole families and welcomed the arrival of the Spring Festival. On this day, many PKU Cambridge alumni enjoyed a very memorable time in a PKUAA-Cambridge Chinese New Year Party, although they did not return to China and were away from their families.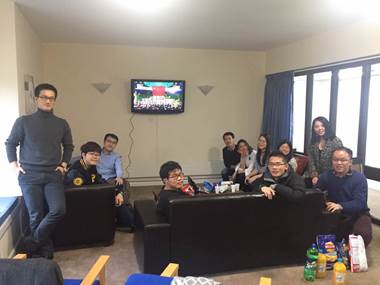 Around 12pm, alumni, along with some of their family members or friends, gathered at a common room of King's College, Cambridge. They included students and scholars of the University of Cambridge, PKU alumni from other regions of the United Kingdom, foreign visiting students at PKU, students from other universities, families and friends within and outside China. Sitting around the television, people watched CCTV Spring Festival Gala on live, appreciating shows, tasting Chinese snacks and collecting good luck wishes.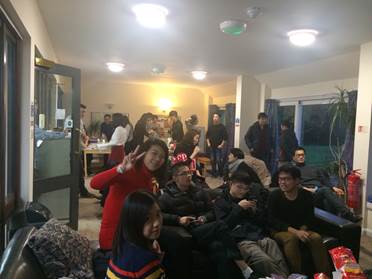 At 4pm, as the Year of Fire Rooster arrived, alumni exchanged greetings and sent new year wishes to their families and friends in China. Afterwards, with the melody of the song named Unforgettable Tonight, people started to make dumplings. Some of them cut vegetables, some rolled dumpling skins, some prepared stuffing and some wrapped dumplings. They cooperated with each other as well as entertained themselves. With teamwork, they accomplished more than 200 dumplings. These dumplings had rich flavors and multiple shapes, showing various customs from different regions of China.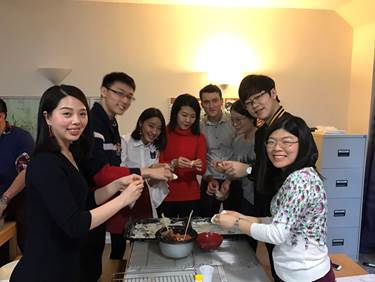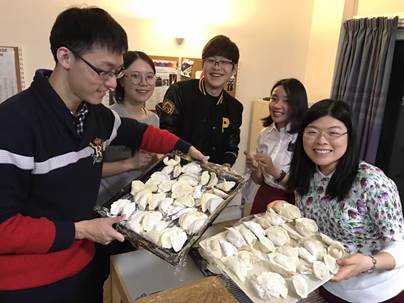 When it turned to 6.30pm, dumplings were ready to be served. All the alumni, families and friends up to about 30 people sitting around a big table started to have dinner. Pre-ordered from an outstanding local Chinese restaurant, the dinner courses consist of a series of Chinese cuisines and delicacies. All kinds of the delicious Chinese food not only satisfied people's stomachs, but also fulfilled their hearts. People talked to each other, shared food together and laughed from time to time, just like brothers and sisters in one big family. After the dinner, people chatted with a couple of friends or played games within groups, sharing a pleasant and wonderful night with joy and peace.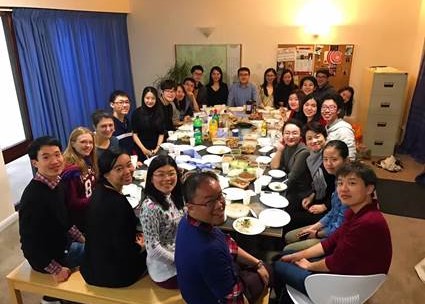 On the occasion of the Spring Festival, PKUAA-Cambridge wish all the PKU alumni a very happy new year! May best luck, successful career and good health be with alumni all the time! May PKU and PKUUK be better and more prosperous in 2017. (By Xiao CHEN)